Qatar is a country with a rich history and culture. The country has been around for thousands of years, but it wasn't until the 19th century that Qatar became what it is today.
The most important historical sites in Qatar are Al Zubarah Fort and Museum, Katara Cultural Village, which showcases different cultures from around the world and Qatar National Museum, which houses artifacts from ancient times up until now. But, here we will take a look at the ancient city of Al Zubarah and its significance in the history of Qatar.
The Ancient City of Al Zubarah
The ancient city of Al Zubarah is a UNESCO World Heritage Site located in the northwestern coast of Qatar. It was founded in the mid-18th century and became a significant center for pearl diving and trading in the Persian Gulf. Al Zubarah's strategic location made it a valuable port for trading with neighboring countries such as Iran, Iraq, and India.
The city was fortified with walls and towers to protect it from potential attacks by pirates and rival tribes. Its architecture and urban planning reflect the traditional Qatari style, with houses built of coral stone and gypsum mortar, narrow streets, and open courtyards. The city also had a mosque, a souq (marketplace), and a fort.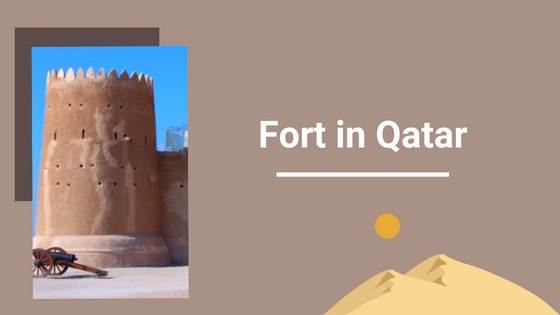 During the 19th century, Al Zubarah's economy declined due to the discovery of oil in neighboring countries and the decline of pearl diving. The city was abandoned in the early 20th century, but its remains provide a valuable insight into the region's history and culture.
In 2009, the Qatari government began an extensive restoration and conservation project of the city's structures and artifacts. The project aimed to preserve the city's cultural heritage and promote tourism in the region. Today, visitors can explore the city's ruins and Al Zubara Fort – famous Qatar fort, and learn about its history through guided tours and exhibits at the Al Zubarah Archaeological Site and Museum.
The ancient city of Al Zubarah is not only a testament to Qatar's rich cultural heritage but also a valuable source for research and education. Its excavation and preservation provide insights into the region's history and offer opportunities for scholars and students to learn about the past.
Conclusion
Al Zubara is an important tourist destination, and its archaeological site is a popular destination for both local residents and foreign visitors. The ancient city was a thriving trading post that played an important role in Qatar's history. Archaeological sites like Al Zubarah are valuable sources for research and education, and their excavation and preservation can provide insights into the region's past.