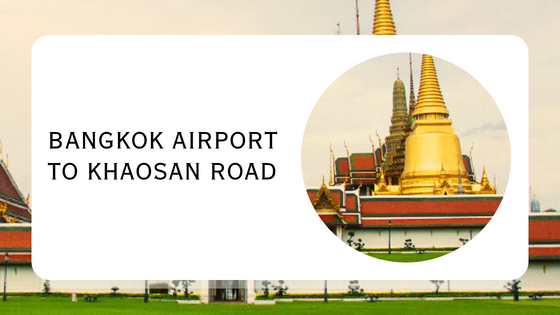 Khaosan Road is a popular backpacker district in Bangkok, Thailand. It's known for its lively nightlife and vibrant street art. The area is filled with shops, restaurants, bars and hostels that cater to travellers looking to experience the city like a local.
Jeeps, buses, trains, tuk-tuks! The possibilities for transportation in the vibrant city of Bangkok are endless, but when it comes to navigating from Bangkok Airport to Khaosan Road, it's best to have a clear plan. These bustling locations, though just 28.7 kilometres apart, are nestled within the cityscape that spells complexity for first-time visitors. Here are four principal ways to reach the famed Khaosan Road from Bangkok's Suvarnabhumi Airport.
Option 1: Taxi
The most straightforward option is a simple taxi ride. As you exit either airport, follow the signs for taxis, and join the regulated taxi queue. A taxi costs between 300 to THB 500 (approx. $11-16 USD), including expressway fees. However, beware of scam artists or touts proposing exorbitantly high fares. Insist on using the meter.
Option 2: Public Bus
Public buses provide a more budget-friendly option. From Suvarnabhumi Airport, take the S1 Bus to Khaosan Road directly. The S1 Bus operates between 6 AM to 8 PM, with buses departing every 30 minutes. The journey will take around an hour and cost just 60 Thai Baht (around $2 USD).
From Don Mueang Airport, take A4 Bus to get to Khaosan Road. This service also operates from 7 AM to 11 PM with frequent departures. The fare is 50 Thai Baht (less than $2 USD), and the time it takes varies on the traffic levels.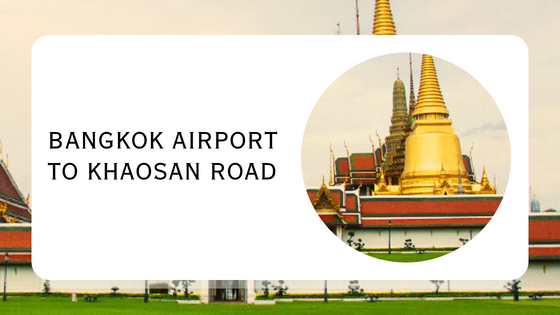 Option 3: Airport Rail Link and Taxi
A more sophisticated approach to your journey involves combining the fast and efficient Airport Rail Link with a short taxi ride afterward. The Airport Rail Link City Line leaves from Suvarnabhumi Airport to Phaya Thai station every 15 minutes or so and costs 45 Thai Baht (approx. $1.5 USD). The journey to Phaya Thai takes around 30 minutes.
Once you reach Phaya Thai, you can easily take a taxi from there to Khaosan Road. The taxi ride should take around 20 minutes and cost around 70-100 Thai Baht ($2-3 USD), depending on the traffic.
Option 4: Shuttle Bus
Lastly, consider taking a shuttle bus. Shuttle Bus A4 departs from Don Mueang Airport every 30 minutes between 7 AM and 11 PM and will take you directly to Khaosan Road. Tickets cost 50 Thai Baht ($1.60 USD) and can be purchased from the driver.
Arriving at Suvarnabhumi Airport, opt for Shuttle Bus S1. Its operation hours are the same as A4, and the ticket price is 60 Thai Baht ($1.90 USD).
In Conclusion
Navigating from Bangkok Airport to Khaosan Road might seem daunting, but it's relatively straightforward once you're armed with the appropriate information. Assess your comfort, budget, and time constraints, then opt for the best method that suits your travel needs. One thing's for certain, regardless of how you reach Khaosan Road, an adventure awaits.