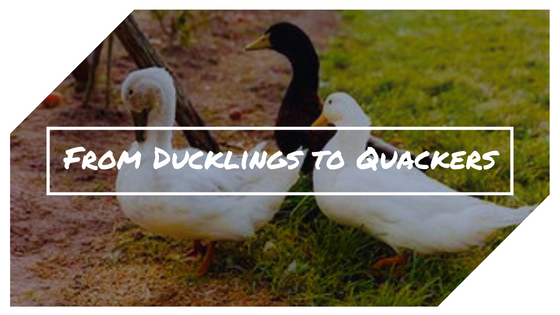 From their first few hours of life to their twilight stages, over a relatively long lifespan in the avian world, ducks are extraordinary creatures with a fascinating life cycle. As they transform from cute, fluffy hatchlings to wise, waddling adults, there are various stages of growth, resulting in physical transformations and behavioral adaptations that make these birds a captivating subject of study.
Hatching
Typically after 28 days of incubation, a duckling makes its entry into the world. Using a small, sharp spike on the end of its beak, an egg-tooth, the duckling breaks through the eggshell — a process known as "pipping." Once out of its egg, a duckling is remarkably self-reliant and can even swim and feed itself within two days, albeit with close supervision from their mother.
The ducklings are covered in a soft, downy layer of protective feathers which are unsuited for prolonged periods in water as they lack the oils that provide adult ducks with their waterproof abilities. Ducklings are also yet to develop the distinctive colour patterns that characterize adult ducks. Instead, these little hatchlings come in shades of yellow, brown or black.
Juvenile
After about two weeks, a duckling begins to transition into its juvenile stage. These soft, downy feathers are replaced by juvenile feathers, markedly different in color and texture. They become more robust and suited to the duck's aquatic life. This point also marks the development of the oil glands, providing their waterproof abilities.
This stage of a duck's life is often marked by increased feeding as it requires more nutrients to support their rapid growth. During this period, it's not uncommon to see juvenile ducks diving underwater in search of food, signalling their increasing independence and skills. However, their size and behavior will not yet match that of a fully-grown duck, a sort of adolescent stage ensues, marked by awkwardness and the disproportionate growth of certain body parts, similar to teenagers in many species.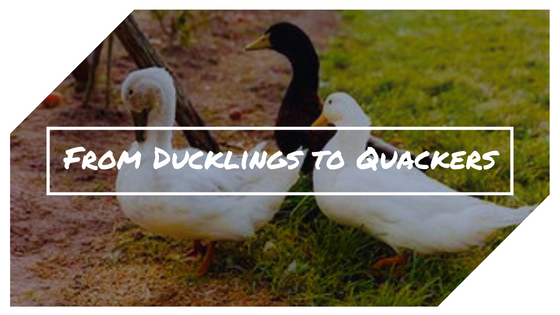 Adulthood
Upon reaching the 60-day mark, a duck is considered an adult. Physical characteristics evolve as females tend to develop lighter feathers, while males boast vibrant, multicolored plumage – a feature used in attracting potential mates. They attain their full size and weight, and their vocalizations mature from the soft peeping of a duckling to the recognizable quack of an adult.
Ducks at this stage boast a hardy layer of waterproof feathers, a necessity for their aquatic life. Female ducks, now capable of producing eggs, build nests and repeat the cycle, awaiting the 28-day incubation before welcoming new ducklings and thereby, begin the next generation.
Maturity
The age at which a duck is considered mature differs between species, but many reach this stage by their second year. Mature ducks have survived numerous challenges, including predators and harsh winters, making them wiser and more experienced.
During the breeding season, an incredible transformation takes place known as the "eclipse plumage." Males lose their eye-catching, vibrant feathers, which are replaced by more subdued colours that provide camouflage, allowing them to blend with their environment and avoid predators. This camouflage is a temporary change that lasts until the end of the breeding season, after which males regain their vibrant appearance.
Lifespan
Ducks are impressively long-lived animals. The age a duck can reach highly depends on the species, but on average, wild ducks live from 5 to 10 years, while in protected environments, such as domesticated ducks living on farms or in backyard ponds, they can live up to 15 years or more due to the absence of predators and availability of regular food.
In Conclusion
From hatching to maturity, each stage of a duck's life educates us about this remarkable creature's adaptability and resilience. Ducks grow from soft, vulnerable hatchlings to wise, sturdy adults, enduring an array of changes along the way. Their long lifespan bears testament to their hardiness and adaptability, allowing these amazing birds to become ingrained features of our landscapes, ponds, and farms. Whether you are an avid bird watcher, an animal enthusiast or simply someone fascinated by the diverse aspects of nature, understanding a duck's life cycle and lifespan adds a deeper layer of appreciation for these fascinating creatures.